Patient Testimonials
I wanted to thank you for the guidance, proper diagnosis and care in getting through surgery as well as the recovery process with my hip surgery in September 2016. After dealing with missed diagnosis from other physicians and a lot of unnecessary physical therapy for almost a year, I finally made my way to your office. What I received was a straightforward diagnosis, prompt attention and a welcome staff throughout the process. You yourself, Dr. Miyamoto, took the time to assess when the symptoms weren't clear but quickly got to some suggestions that were right for me. When surgery for the labral tendon tear seemed to be the only option, you took the time to walk through the surgery and the implications. The care of the team at Fair Oaks throughout the surgery process was outstanding and Dr. Miyamoto even took the time out of his schedule to call in check in on my recovery over the weekend two days after surgery. Post Op was thorough and on the aggressive schedule that I wanted to get back to fitness and my normal life. In doing so, I set my own goal of wanting to do my first small triathlon the following year. I hadn't been able to do any running for almost two years due to the injury and with the right guidance on recovery and physical therapy, I completed the M22 Challenge in Sleeping Bear Dunes National Park in Northern Michigan in June 2017. Thanks for getting my life back on track with ease and with such proper, professional care. I would highly recommend Dr. Miyamoto and his team as they are the best.
- Loren A
---
I tore my rotator cuff on February 14th, 2015. I was due to deploy six days later. Dr. Miyamoto not only worked me into his schedule but had completely repaired my shoulder in two weeks. Four months later I was cleared for full range of motion. Two months later I was tagged for another deployment and am now fully functional and forward deployed. 60lbs gear and heavy equipment is no problem. Thank you Dr. Miyamoto for the amazing work!!
- Nick G
---
I recently had my 1 year follow-up visit with Dr. Miyamoto. He performed a total left shoulder replacement in October of 2014. I am doing things with my left arm that I was unable to do for quite a while, pain free. I am thankful and amazed.
I was 61 at the time of the operation. I am in law enforcement and lead an active life style. I was truly worried about the end results and if I would be able to continue in my career and life as I wanted. When the pain became too much for me to bare and with a very good recommendation from my neighbor, I went and saw Dr. Miyamoto. He examined me and my MRI and gave me the options. Partial, total replacements, no pressure but very reassuring and a great bedside manner. He gives you as much time as you need and even has a good sense of humor. Amazing for such a talented doc.
Well the surgery came on 10/3/14 at fairoaks hospital, great place and staff. Dr. Miyamoto came in and visited and it was off to sleepy land. I awoke in my room with my arm in a big sling and a pain pump installed in my shoulder. The doc visited me in my room and again prior to my release the next morning. They kept me on pain meds through the night and I do not think it hurt ever again. The worst part was pulling off the tape that held the pain pump tube on for 3 days, I was not happy about that. But everything went smooth, he said my shoulder was worse than the pictures showed, but the surgery went well. 
Well I was using my leaf blower 5 days after the surgery, the doc was not totally happy about that. I had almost stopped using any pain meds within a week and I went into the physical therapy with a desire to get back in the ball game as soon as I could.
I only missed 2 weeks of work, because the doc would not let me go back till he did his 10 day examination. Within the next month I attended p/t regularly and the doc's handy work held through all the grunts and groans. After feeling great and pain free, I had a 6 week follow-up with Dr. Miyamoto. He checked me out and was very pleased with my progress and agreed to allow me to return to full duty. I had to see the county doctor and after a tuff checkup and exam she said it's a medical miracle and cleared me for full duty.
I would have had the surgery sooner, if I knew how great it would have turned out.
I have recommended another worker to Dr. Miyamoto. He also had a full replacement and is doing well.
The doc is an excellent surgeon and a great person to deal with. If you are suffering, get it done. (remember results may vary and may not be the same for all patients; see your medical provider for additional details.) A little humor.
My name is Steve and I will gladly speak to you if you have any questions for a satisfied customer.
- Steve
---
I cannot recall an exact moment when I knew I had done something wrong to my hip. The pain came one day and wouldn't go away. It became so bad that I wasn't able to pitch more than an inning without being in unbearable pain. When I initially learned that I had torn my labrum, I was devastated as basketball season was rapidly approaching. The doctor said that I would be out for 4 to 6 months and would definitely miss the entire first half of the season. However, when I visited Dr. Miyamoto, he was always encouraging and spoke about how if I worked hard I would be able to return less time.
On the day of the surgery, he was punctual, friendly and made every step of the procedure clear. After the surgery he was in constant communication with my parents, even dealing with my mother's questions via text messaging.
Less than 3 months after surgery, I was back on the basketball court and, the following year, had the opportunity to play at Virginia Commonwealth University for a State Title. In baseball, I was able to pitch entire games en-route to two all-district performances. I am currently attending Duke University where I am studying computer engineering.
Thank you Dr. Miyamoto.
- Michael Scruggs
---
I received a reverse shoulder replacement in May and have made a full speedy recovery. Dr. Miyamoto  is my miracle worker and a great surgeon. I first saw him early 2014 with arthritis in my left shoulder. My arm was immobile and painful. I could not do ordinary daily activities if they involved the left arm. And, I was driving with one hand. Surgery was not an option then due to my age (80) and other medical issues. I was in physical therapy and getting cortisone shots every four months but still no improvement. This year Dr. Miyamoto discussed possible surgery as an option. I chose the surgery and have made a remarkable recovery. I have full use of the arm with minor limitation. The physical therapy received after surgery was an important part of my recovery to gain full range of motion.  
From start to finish Dr. Miyamoto discussed everything with me always explaining the options and the expected results. All questions were answered and concerns addressed. I would gladly recommend him to any person with joint problems because I believe he will help them where possible.
- Barbara Smyth
---
I first messed up my left knee my sophomore year of football and it seemed like it healed during the offseason, so I continued to play on my left knee my junior year of football and then it 'buckled' on me like it did in the past so that is when the trainer and myself knew something was wrong. I got an MRI and I found out that I tore my ACL and meniscus in my left knee and I was devastated to hear the news. I visited two other doctors, but they really didn't explain anything about the surgery or what I was to expect from it. I eventually saw Dr. Miyamoto and he was very helpful and understanding of how I felt, I knew then and there that choosing Dr.Miyamoto to perform my surgery was the right choice. I haven't regretted that decision ever since! The knee feels great and the knee gave me no problems during the football season. Dr. Miyamoto gave me a brace that worked great and although it smelled bad at times due to me being too lazy to wash it, I felt confident to play the sport that I enjoy because I knew that my knee would not 'give out' or 'buckle' on me. I highly recommend that anyone who has the type of injury I had or any other injury, to go see Dr. Miyamoto and get it fixed!
Congratulations to Andrew for earning Virginia 6A North All-Conference honors!
- Andrew Schifalacqua
---
In September, 2012, during travel soccer season of my high school junior year, I started to have severe problems with my left hip. I went to one doctor who performed an x-ray on my hip but nothing showed up. I continued physical therapy but the pain still persisted. My physical therapist thought I might have torn my labrum. I was referred to Dr. Miyamoto in late January, 2013. Dr. Miyamoto had me get an MRI which showed that I had torn my labrum in my left hip. I was devastated because I thought I wouldn't be able to play soccer for my high school in the spring. Dr. Miyamoto allowed me to play in the spring and that June I had arthroscopic surgery. Following surgery, I was on crutches for two weeks and then was given Dr. Miyamoto's permission to try walking (but no running). I then was in physical therapy for 5 months and returned to playing soccer in mid-October. In a matter of weeks, I was back to playing like myself again, with no pain at all!
Dr. Miyamoto was caring, very personable and easy to talk to, and patiently answered all of my questions so I could understand the entire process. His "bedside manner" was very comforting to me and helped alleviate any fears I had with the surgery. He said that he was going to follow my senior season to see how I was performing but I thought he was just being nice when he said that. He actually would send me emails during the season to see how I was doing! How many doctors do that?
I can't thank Dr. Miyamoto enough for all he did for me. Without his help, I wouldn't have been able to have a great senior season and be pain free. Thank you, Dr. Miyamoto!
- Devan
---
I injured my shoulder training for MMA. After seeing numerous doctors with no improvement I searched online for someone who specialized in sports related injuries. Dr. Miyamoto stood out and was very knowledgable about my injury from the beginning. After 18 months without being able to workout, he examined my shoulder and explained my treatment options. We decided to avoid surgery and instead he gave me a cortisone shot that relieved my pain and allowed me to get back to training only 3 days later. In addition I've seen him for a groin injury which he helped me to overcome. Thanks to him I am now pain free and preparing for my professional MMA debut.
UPDATE: While training for my professional MMA debut, I injured my shoulder further which required me to have surgery to repair my labrum. Dr. Miyamoto did my surgery in November 2012 which required 5 anchors to repair my shoulder. I had an excellent recovery and was able to return to light workouts with my shoulder only 3 months after surgery. It's now been a little over a year, and although I decided not to continue competing in MMA, I've been able to go back to training full time and have almost regained my pre-surgery strength.I honestly couldn't be happier with the outcome of my surgery.
- Ashley "Baby Tyger" Weakley
www.babytyger.com
---
3 days post-op of my ACL reconstruction surgery I started my physical therapy. With hard work I was about 85% back to normal in about 2 months and just needed to continue to strengthen my leg so I could be completely back to normal. A little more than 8 months post-op I was completely cleared to do everything including snowboard and play soccer. Now I am a little over 2 years post-op and I feel far better than I did even before surgery. I snowboard very often in the winter and have take up rock-climbing in the warmer months.
- Michael Gennaro
---
Let me start by saying that Dr. Miyamoto is a great doctor. After spending months going to different doctors and sports medicine specialists who did not really seem to understand my situation and incapable of giving me a diagnosis, Dr. Miyamoto sat down and listened to what I had to say and gave me some options about my problem. It turned out I had a labral tear in my left hip. As a ballerina, hips are quite important because of the wide range of movement required of the body.
I initially had hip problems as a result of strenuous training, and then I was in an All-Terrain Vehicle accident which resulted in crutches and severe pain. Once I was able to walk again, I went back to dancing. Over that year, my senior year of high school, the pain worsened and I had to do something. Of course, I had cortisone shots and an MRI before even meeting Dr. Miyamoto. I went for another MRI and my next visit, Dr. Miyamoto told me I had a labral tear and we decided I needed surgery. A week after graduation, I had my surgery to repair and clean out the area.
After about 3 months of a strict recovery regiment and a year of serious retraining, I am moving to Nashville to work with Nashville Ballet! I am very proud of how far I have improved since those painful days, and I have Dr. Miyamoto and my amazing Physical Therapist, Ashleigh Neal, to thank for all of it. I have already referred a few of my friends and coaches to Dr. Miyamoto and they agree that he is just wonderful!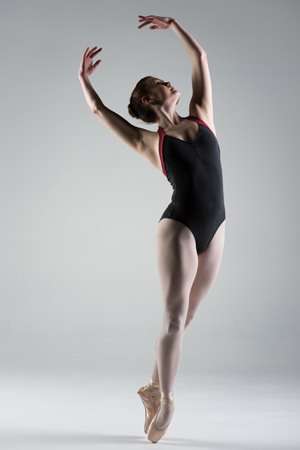 -Katrina Huckerby

---
In the summer of 2011, I started having a lot of groin pain, as well many strained muscles in my hip right hip. As a 17 year old, whom always been active in sports, I could not pinpoint what was causing this pain.  There were no sports injuries or accidents I could recall. 
Over time, I went to multiple sports medicine doctors that specialized in hip injuries, with no resolve.  By late fall, I went to see Dr. Miyamoto, who was recommended by a family friend.   As a result of an MRI, it was determined I had a labrum tear.  Dr. Miyamoto wanted to take the treatment of the injury slowly and make surgery our last resort. After about 6 months of physical therapy and a cortisone injection, I was in so much pain; we decided to go through with a hip arthroscopy.   I could no longer tie my shoes or sleep comfortably.  The time had come!  Dr. Miyamoto found that the cause of my problem was the Femuroacetabular impingement. This was a malformed hip joint which I was probably born with. Dr. Miyamoto shaved down my femur head was well as fixing the torn labrum. After my surgery, Dr. Miyamoto gave me a very thorough explanation of what was wrong with my hip, and it made a lot of sense to me.  He took many pictures of the inside of my joint, which made it easy to comprehend why I had been in such distress.    I was extremely impressed with the recovery packet/physical therapy model he put together for me.  I knew exactly what was ahead.  In the end, the recovery was simple and successful.
I am in college today, two years after my surgery. I am very physically active, without restrictions.  I play intramural soccer, go to the gym for two hours a day, have skied out west, and play tennis in my free time.  My hip feels fantastic, and actually, better than it was when it was healthy before my surgery.
Dr. Miyamoto is a great doctor.  Not only is he extremely intelligent, he is also very helpful and personable. He makes the recovery easy and is there every step along the way to help you if you need him. I am so thankful I chose Dr. Miyamoto as my doctor so I could get back to my life. Thanks Dr. Miyamoto!
- Meredith McGovern
---
Labral Tear and Hip Impingement
Beginning in Spring of 2012, I started having constant pain in my right hip during everyday activities from getting out of the car to lifting my leg. After several recommendations, I went to see Dr. Miyamoto who had a good idea of what was wrong after I first described my symptoms. He sent me in for an MRI and a cortisone injection, which confirmed that I did have a torn labrum in my right hip. When the cortisone injection didn't work, I opted for surgery and in November 2012, and Dr. Miyamoto went in to sand down my hip joint, which was causing the tear, and then repair the labral tears.
After a mandatory two weeks on crutches, I was able to walk with no problem, and better yet, no pain. Physical therapy went smoothly as did all of my post-op appointments. Within a month, I was weeks ahead in my recovery than originally expected. Less than two months after surgery, I began running on a treadmill with my physical therapist. Five months after surgery, I ran my first half marathon, the Nike Women's Half Marathon in Washington DC.
Dr. Miyamoto is an amazing doctor and I'd recommend him to anybody. During every visit from pre to post-op, he always took the time to explain what was happening and what to expect. Even more importantly, he listened to all of my concerns and worked with me to get me back to the level of activity I wanted. I'm extremely happy with the results and have had zero of the previous hip pain since I had surgery.
-Amy Breeding

---
Femoroacetabular impingement and a labral tear in the left hip.
What were the symptoms and difficulty you were having as a result?
I had pain during exercise, especially while playing soccer and dancing. My injury impacted the length of time I could exercise as well as how vigorous the activity could be. While dancing, my flexibility was significantly impacted and I could not hold my leg above 90 degrees without pain. I also had difficulty sitting for more than 30 minutes without discomfort.
Let us know how Dr. Miyamoto was able to diagnose and treat your injury.
Dr. Miyamoto ordered an MRI and then was able to diagnose me with FAI and a labral tear in my left hip. In addition, he performed a physical evaluation and asked me about my symptoms, my current activity level and my future goals for my active life. He very clearly presented treatment options and
wanted to make sure I fully understood my condition and the surgery and recovery and was willing to answer all of my questions. I felt very confident with my decision to receive arthroscopic surgery because of Dr. Miyamoto's willingness to discuss the treatment thoroughly with me.
Finally, we would like to know the outcome of your surgery and how you are doing today.
Today, I am in college, majoring in dance as well as playing soccer for my school's club team, so I am active nearly everyday of the week. I have absolutely no pain in my hip and have returned to full activity as if I was never injured.
- Hannah Colopy

---
I had a labral tear in my right hip. I had severe pain in my hip joint whenever I did any major physical activity. I am a dancer and have been dancing for nineteen years. I even majored in jazz dance in college so I was very active everyday. Having a labral tear made it very hard for me to take class on a regular basis. I was having constant hip pain whenever I would kick my leg up or do anything involving flexibility.
Since I have been training my whole life to be a professional dancer this hip injury really made me worried about my future as a dancer, especially because I was about to graduate college and start my professional career. I had been sent to Dr. Miyamoto by recommendation after looking for a new hip surgeon. He clearly saw the tear on my MRI and informed me that I could have arthroscopic surgery to repair the tear. I was very hesitant to have this surgery because I had already had hip surgery two years ago on my left hip by another doctor to also repair a labral tear. That surgery was an open hip surgery and way more invasive than arthroscopic surgery.
The first surgery took me about a year to completely recover and get back my full range of motion. It was an extremely slow and painful process that I did not want to go through again. Dr. Miyamoto informed me that arthroscopic surgery would be a lot easier and definitely a better option for someone who was extremely active. After having the surgery I was so surprised at the recovery process. I was on crutches for half the amount of time as the first surgery and I even started physical therapy only three days after surgery. This was very exciting and encouraging for me because I had to wait six weeks to start physical therapy after the first surgery.
The arthroscopic surgery was so much less painful than the first one. I started dancing a little over three months after my surgery. Once I got my hip to loosen up I couldn't believe how fast my range of motion was coming back. Now, a year after surgery, I have to say I couldn't be happier with the results. It's so amazing for me to take dance class or have long rehearsals with absolutely no hip pain. My hip feels better then it ever did and I owe it all to Dr. Miyamoto. Without him I would not be able to pursue my dream of being a professional dancer. I was even able to join a dance company called the LA Follies where our main dance style is kicklines! We do eye-high kicks in every routine and I can't imagine being a part of this company if I didn't have this hip surgery. I am very grateful and confident in my future as a professional dancer now thanks to Dr. Miyamoto!
- Melanie Cresson
www.lafollies.com/melanie-cresson
www.lafollies.com/about-us

---
On April 29th 2010, I was diagnosed with osteochondrosis and osteochondral defects of the left knee, the longest being 3 cm by 2 cm (requiring May 5th, 2010' surgery). And then again, November 18th, 2010'(after 6 months of intense physical therapy/rehabilitation), I was diagnosed with Osteochondrosis and Osteonecrosis of my right knee (requiring 6 weeks of non weight bearing walking/crutches and subsequent June 15th, 2011' surgery.) On the November 2010' injury/diagnosis (to try and see if the lesions would heal themselves, thus avoiding another surgery), I was placed on non-weight bearing walking/crutches to no avail.
I was having sharp pains in the knees, swelling and extreme stiffness.
Dr. Miyamoto took X-rays, MRI and CT scans (both injuries required surgery). During surgery, a Nerve Block was used both for pain management and anesthesia, cadaver bone with attached cartilage and absorbable screws where also used/needed for stabilization. Post op required an over night stay (for May, 5th, 2010' surgery only), use of "Game Ready" and "CPM" machines where used following both the May, 5th, 2010' and June, 15th, 2011' surgeries, playing a huge part in my recovery. Physical therapy was the biggest contributor to recovery, as Dr. Miyamoto had a very strong/close professional relationship with them. The ladies that helped me rehab were all great people and I still have a strong relationship with them.
I had a great senior lacrosse season at Oakton high school. Now I am off to play college lacrosse at Arizona State University. I didn't know what to expect but I knew I had one of the best doctors that I could ever have.
I greatly appreciate Dr. Miyamoto's skills in and out of the operating room; he is a really cool guy. I truly appreciate the fact that Dr. Miyamoto initially did not want to do surgery on my right knee and try to let it heal naturally by having me use crutches and be non-weight bearing for 6 weeks. It was a rough time for both my family and me but Dr. Miyamoto always made it a pleasure to see him and to work with him. He always was good at communicating with us he's a very hands on doctor. He made it possible for me to continue playing the one game that means so very much to me, Lacrosse! Many thanks' Dr. Miyamoto!!!!
- Patrick Goulding
Attack, Oakton HS
Committed to Arizona State
---
Femoracetabular impingement at the right hip joint.
What were the symptoms and difficulty you were having as a result?
My symptoms included general hip pain following exercise, sharp hip pain during certain hip movements and hip discomfort when sitting for longer than 30 minutes. After learning about the long-term physical implications associated with the condition, I experienced mental anxiety about the health of my hip and my ability to lead the highly active lifestyle that I enjoy.
Let us know how Dr. Miyamoto was able to diagnose and treat your injury.
I became a patient of Dr. Miyamoto while looking for a second opinion on options for addressing my hip condition. I brought an X-ray and MRI of my hip to my first appointment. Dr. Miyamoto reviewed both, performed a physical evaluation of my hip and interviewed me about my symptoms, exercise history, and my current/future physical activity goals. Based on this information, Dr. Miyamoto presented the available treatment options and associated risks. He presented the information objectively, addressed my concerns candidly and provided ample time & attention to exhaust all of my questions. Ultimately, I elected to undergo a hip scope to prevent further damage to my hip while pursuing my highly active lifestyle.
Dr. Miyamoto's office provided the necessary paperwork to my insurance company. The surgery was approved and scheduled within two weeks. I felt prepared for the surgery itself and the rehabilitation protocol to be followed afterwards. Surgery went exactly as Dr. Miyamoto had explained. I left the hospital with his contact information should any unforeseen issue arise and an informational packet that including the medication detail and the physical therapy rehab protocol. The process was efficient and seamless.
Finally, we would like to know the outcome of your surgery and how you are doing today.
I'm a personal trainer, triathlon coach, and elite-level triathlete.  Needless to say, my professional and personal lives revolve around exercise. Two weeks after surgery, I resumed my full personal training schedule. After following the rehabilitation protocol, I was cleared for exercise and resumed my own exercise program 3-months out of surgery.
A week prior to my evaluation by Dr. Miyamoto, I registered to compete in my first Ironman event (i.e., 2.4-mile swim, 112-mile bike, and a 26.2-mile run). This is no small undertaking for the healthiest of individuals, let alone someone 8-months out of hip surgery. At the time of this testimonial, I am 8 weeks out from the big event (i.e., 07/22, Lake Placid, NY). At my current level of training, I'm averaging 4-5 miles in the pool, 150-200 miles on the bike, and 30-40 miles in my running shoes each week. The previously effected hip is handling the Ironman training program like a champ.
I have no regrets about undergoing the hip scope and my decision to have Dr. Miyamoto perform the surgery. Although the time spent in rehab felt like a step back from my previous level of exercise, it was all worth it. I cannot put a price on the peace of mind the surgery has provided me - not only am I leading the active lifestyle I want to lead, I'm able to do so without compromising my hip's long-term health. In retrospect, the two steps forward are definitely worth the one step back and Dr. Miyamoto was an excellent choice to guide me through that experience.
Congratulations to Shaun for completing his first IRONMAN competition in Lake Placid, NY on July 22, 2012!!
- Shaun Reddy, MS
Get Reddy Personal Training
www.getreddynow.com
---
I suffered from a torn labrum in my right hip, and eventually underwent arthroscopic surgery (hip impingment) on July 22nd, 2011.
What were the symptoms and difficulty you were having as a result?
When dancing, I often felt a searing pain within my hip socket, especially when turning out. I initially began to experience such pain ten months prior to my surgery, and it became gradually worse as time passed, interfering with my flexibility and other dancing capabilities.
Let us know how Dr. Miyamoto was able to diagnose and treat your injury.
When I first visited Dr. Miyamoto, it was recommended that I receive cortisone injections and an MRI. Consequently, I was diagnosed with a labral tear. I was firstly instructed to be cautious with my injury, but as time progressed and the pain grew less bearable, I chose to have arthroscopic surgery.
Finally, we would like to know the outcome of your surgery and how you are doing today. 
Currently, I am doing exceedingly well. The recovery process following my surgery was tolerable – I attended physical therapy and was provided with exercise machines to use at home regularly. In due time, I was able to dance again and gleaned full use of my hip socket once again. Despite my worries, I did not lose any flexibility or the considerable extent of my turnout.
- Megan Kania
---
My most sincere thank you goes to you for giving me back the quality of life that I most desire. One that is extremely active, almost to a fault. Summer 2008 the pain I had been experiencing in my hip began to worsen. This prompted me to call an orthopedist's I had seen prior for another issue. They scheduled a MRI which showed a labral tear. They recommended cortisone shots. I went through a series of 3 & was given no relief from the pain. As time passed the pain began to truly interfere with my life from vigorous exercise to simply yoga & disruption of my sleep.
Fall of 2009 I went for a 2nd opinion which lead to a 3rd opinion from Dr. "M". He ordered a new MRI which also noted the tear. I was amazed at the time he took to explain to me the options he offered for relief. This wasn't just your 10min office visit. He simply took his time to explain, draw pictures & answer my "stupid" questions. A comfort was immediately felt and being a female, bed-side manner is of the utmost importance. But not only was this felt but a true & honest feeling of warmth & sincerity for what I was going through & possibly about to endure was there too.
We scheduled surgery for January 2010. I did absolutely NOTHING. His staff handled every detail from scheduling, insurance authorizations & post-surgery necessities. Couldn't have asked for an easier process.
Dr "M" also recommended therapists that were near where I lived. I was very impressed with his continued communication with the PT's during my rehab. 4 months to the day of surgery I went for a run with my therapist, Michelle. I was little apprehensive going in but WOW, it felt great! 9 months to the day I completed my first International distance triathlon. I've also been hiking, horseback riding, snow skiing, white water rafting (who would've thought your hip would be involved) & just completed a sprint triathlon with the Army Ten Miler next on the list in October.
There aren't enough words to express my gratitude to you for giving my life back.
THANK YOU
- Jennifer J
---
Before having hip arthroscopic surgery, I had been in constant pain for well over a year. The pain started in one area and moved to other muscles within the same area. I had seen multiple doctor's before meeting with Dr. Ryan Miyamoto. I was given a variety of muscular skeletal diagnoses, including hernia, groin strain and lower back/SI joint issues. I went to physical therapy, rested a lot and took over the counter pain medications, all of which did nothing to alleviate the pain. After physical therapy proved unsuccessful, I saw Dr. Miyamoto who immediately suspected a labral tear due to the symptoms I was describing. He sent me for further testing, x-rays, an arthrogram and an MRI with dye contrast. All the tests proved that I did have a fairly significant labral tear, along with a CAM Impingement.
One of the many things I like about Dr. Miyamoto is the conservative medical approach he took before suggesting something as extensive as surgery. I did several more weeks of physical therapy, along with a cortisone shot. Both of these treatments not only proved to be unsuccessful at alleviating my pain, but the pain seemed to get worse. Upon another visit with Dr. Miyamoto, it was agreed surgery would probably be the best recommendation to resolving my issue. In a profession where the "bedside manner" is not always apparent, Dr. Miyamoto and his staff proved very much so that this trait is still existent. They were flexible when scheduling my surgery, took the time to answer any and all questions I had regarding the procedure without rushing me out the door and made what can be an anxious event comfortable and without worry. At the end, my surgery proved very successful. I had a few days of discomfort, but little to no pain post operatively. Dr. Miyamoto's rehab protocol is extensive, but well worth all the work in the end. Once again, Dr. Miyamoto does a wonderful job with follow up appointments in regards to allowing plenty of time to ask questions and also provides honest feedback.
On a personal note, words cannot begin to describe how thankful I am to Dr. Miyamoto. With his help, my determination and perseverance, I feel like I have returned to my former glory and then some. I have lost over 20 lbs, my energy level is so much higher than it was and I truly feel like a brand new person. My quality of life and overall health is the best it has been in years. Not only do I think Dr. Miyamoto is a gifted and talented surgeon, but I have to say what impresses me the most about him is his bedside manner. To highlight just one of the many examples of his personable approach, Dr. Miyamoto held my hand to ease the normal fear I was having as I went under the anesthetic, an action that not only shows the sincere care he has for his patients, but also the humanity that can sometimes be lacking in a profession that sees many faces. I would highly recommend Dr. Ryan Miyamoto for hip arthroscopic surgery. His demeanor and attention to detail set him apart from any other doctor I have ever had.
UPDATE: It has been almost two and half years since my hip surgery. I am now an active runner who enjoys running 5k, 10k and half marathon races. Hill and trail races are my personal favorites because I enjoy a challenge. I am also preparing to run my first marathon. In addition to running, I practice yoga several times a week, and I recently started teaching yoga to CrossFit athletes and trainers. Thank you again, Dr. Miyamoto for helping me get back to the active lifestyle that I enjoy so much!
Congratulations to Christy on completing the Air Force Marathon in Dayton, OH on September 20, 2014!!
- Christy
---
Last year I tore my meniscus in my left knee while playing flag football. The pain of feeling the tear was unlike any pain I've ever felt before. I instantly could not walk and knew something was very wrong. My knee was swollen, warm to touch and could not bear weight. Luckily, my friend referred me to Dr. Miyamoto and from the first visit I knew I was in good hands. Dr. Miyamoto conducted his own tests on my knee, asked questions regarding my injury, and came up with a possible diagnosis which was a meniscus tear and he was right (MRI confirmed).
He helped ease the swelling by draining about 4oz of fluid during the first visit and 30 minutes later I noticed the swelling had gone down and the pain decreased. About a week later I had surgery and again Dr. Miyamoto exceeded my expectations. Not only did he prepare me for what was expected before and after the surgery, but on the surgery day he had taken his time and did a fine job (I only have 5 small incisions which are barely visible today). Dr. Miyamoto helped facilitate coordination to have a game ready machine at my home to help ice my knee and reduce swelling right after surgery (like the pros). The machine worked wonders and so did the physical therapist Dr. Miyamoto referred me to. With a great doctor, physical therapy visits, and routine exercise my knee gets stronger everyday and I have Dr. Miyamoto to thank for that.
Today I could run miles with little discomfort to no pain at all and am back in my heels! If I had to do it all over again, I would have never played flag football that day, but if the tear was inevitable then I would not change a thing regarding the doctor and treatment I chose. Dr. Miyamoto has and will continue to have my highest recommendation.
- Tonya
---
Injury: Torn right shoulder labrum
I couldn't throw or tackle while playing football. I couldn't do simple things such as putting a backpack on or lift anything heavy with just my right arm. I was not able to get a full range of motion of my shoulder and it was painful to even attempt.
Dr. Miyamoto repaired my Labrum and guided me to the proper recovery of my shoulder during rehabilitation.
My shoulder feels 100% and stronger than it was before the injury. Because of the very successful surgery I am still able to continue playing football at Kutztown University (2011 PSAC CHAMPIONS).
After my surgery Dr. Miyamoto was very caring and approachable if I had any questions or problems with my recovery.
- Gregory Carroll
---
Falling is a part of horseback riding. On July 6th, 2009 I had a not-so-bad fall, landed on my feet, and thought everything was ok. I had a bit of hip pain that evening, but kept on riding. That pain would continue to increase over time, and nearly two years and four different orthopaedics later, no one could tell me why I still had pain.
I saw Dr. Miyamoto in February 2011, and he sent me for an MRI with contrast and shortly thereafter was diagnosed with a Labral Tear and Femeroacetabular Impingement. I discussed my options with Dr. M, as I was getting into the middle of my competition season, and was hoping I could wait just a couple of months more. However, that did not last very long and I was back and scheduling surgery at the end of March.
Dr. M, talked me through the process of surgery and explained everything very thoroughly and took the time to answer all of the questions that I had. When surgery day came, he made me very comfortable and relaxed and I had no doubt I had chosen the right doctor.
Surgery went well, and the rehab protocol that we had discussed prior to surgery was very true, and I followed it to the letter. I was able to return to riding in a shorter time than expected, and doing better than before. I had honestly forgot what it was like to be able to ride without being in serious pain afterwards.
Thanks to Dr. Miyamoto I was able to return in time to be able to make the majority of the rest of the season and finish as Reserve Champion for two divisions in the state for 2011.
- Rachel Husband
---
Surgery: Total Shoulder Replacement
Twelve months post-surgery, and I have just returned from a 3-week trip to Europe! Dr. Miyamoto's excellent surgery replacing my right shoulder has allowed me to return to a normal and pain-free life. Of course, I must add the focused and thorough regimen that the physical therapists designed for me helped get me to my current state of range of motion.
The road to recovery was long. Dr. Miyamoto said at the outset that recovery would take about six months, and that was true, but even after that milestone I continued with regular, daily exercises to increase strength in my right arm. As an aside, I am a pianist, still taking weekly lessons, so using my arms without constraints is very important to me. Except for the day of my surgery, I never missed a weekly lesson. My teacher selected two Scriabin pieces, written for the left hand only, so during my early recovery, I continued my studies and performed the works publicly on two occasions.
Because of this remarkable replacement surgery, I am living a full and active life—a real blessing as I approach my 73rd birthday! I am so glad that I made the decision to have the surgery. I didn't know anyone who had had this type of replacement before I made my decision, and I admit that it was only the unremitting pain and lack of the use of my right arm that "forced" my decision.
If you or anyone you know is contemplating this surgery, please know that the outcome is far better than one can imagine! I was able to manage my travels with no physical restrictions. In some countries the titanium in my "bionic" arm triggered the security mechanism. No amount of discussion or showing them the implant card would convince the authorities, so I endured some pat-downs—good for a few laughs from my grandson!
Now, I am beginning to experience pain in my left shoulder, which is riddled with arthritis. . . .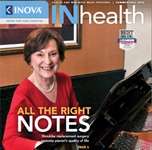 Barbara was recently featured in the the Summer/Fall issue of Inova INHealth Magazine. Read more about her story here
- Barbara
---
I am an active individual and I love sports. I play soccer, train Kungfu/Wushu (Chinese Martial Arts), and love weightlifting. Over years, I have been injuries several times. I had repeated ACL tears from landing badly from jump kicks. Although I had ACL reconstructed, the knee did not feel very strong nor felt very stable. It was hard for me to play sports that required sudden bursts of high-intensity movements. I went to Dr. Miyamoto to get my knee examined.
Dr. Miyamoto and his team are highly qualified and friendly. He explained to me all the options I have in a great detail. We decided to have surgery where an extra graft was added to stabilize my knee. After the surgery, I have been able to go back to sports I love. The knee feels strong and stable. Recently, I also started training and competing in Olympic Style Weight lifting. This year I was fortunate enough to qualify and compete in USA National Weightlifting Championship in 56kg weight division. So far my knee has not bothered me. I am very thankful to Dr. Miyamoto for fixing my knee and helping me get back to active lifestyle.
- Sujal
---
SURGERY: Bilateral Total Shoulder Replacement

As a patient of Dr. Miyamoto, it is with great pleasure that I accepted to participate in the testimonial section of his orthopaedic website.

My problem was arthritis in both of my shoulders.  Dr. Miyamoto performed a total shoulder replacement on my left shoulder in June 2010 and a total shoulder replacement on my right shoulder in August 2011.  The symptoms bothering me before surgery was a great deal of pain in both shoulders.

Dr. Miyamoto explained what he was going to do in as plain a language as possible.  Both operations were a great success.  Everybody was amazed at how well I recovered from both.

Dr. Miyamoto is not only a great doctor but such a nice and attentive man.  He even gave me his cell phone number in case I would need it.  I have recommended him to people who asked me who had operated on my shoulders.  I hope this will be helpful to Dr. Miyamoto because he deserves the best.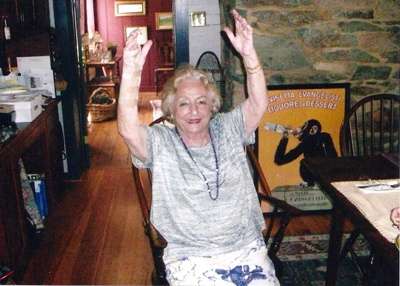 - P. Jackie Fayle
---
We live a very active lifestyle which has included daily exercise for most of our lives.  We are avid runners, including community 5k and 10k races.  We are also both regular golfers. Other activities include biking, backpacking and skiing.   Golfing and running are also activities we enjoy with our family. Most of our vacations center around one of these activities or more.  Through years of activity we each developed labral tears in the hip joint.
Craig's symptoms began as a sharp pain in the hip area during rounds of golf.  Half way through a round he would experience sharp pain followed by soreness.  He'd usually have to walk the last few holes with a noticeable limp.  Pain was most severe during runs.  The last 10K I he ran me before being diagnosed was more of a walk/trot with severe post-race soreness and stiffness. 
For Kandi, the pain had been building up over the years and got to the point where even sitting for more than half an hour was quite painful. I assumed it was arthritis or some other age-related issue.  But then over the course of a few weeks the pain escalated to the point where one day on a long run I had to limp home. I had sharp pain as well as pain in the areas of the glute, IB band, periformis, hip flexor, and lower back.
Craig sought treatment first due to the more sudden onset of his pain. He was referred to Dr. Miyamoto by Dr. Tony Aram who has been our long standing family orthopedic surgeon.  Dr. Aram conducted and initial exam and recommended Dr. Miyamoto as a subject matter expert in the field.   A few months later, I also consulted Dr. Arm and was referred to Dr. Miyamoto. 
Our diagnosis included MRI, x-rays, and a physical examination.  Craig's account of his experience was that Dr. Miyamoto asked about his symptoms, fitness habits, goals, and health.  After the exam he illustrated the problem and explained what a labral tear is and how it can be common in younger world-class athletes as well as older active people.  He explained that he could live with the condition but over time would lead to more severe problems and ultimately hip replacement at a relatively young age. 
Craig and Dr. Miyamoto decided that surgery to repair the damage was the best course of action given his desire to continue with and active lifestyle.  He elected to delay surgery for a number of months until after golf season.  Surgery to repair the labrum was performed arthroscopically and included reattaching the labrum to the hip socket and repairing bone spurs. 
Kandi's diagnosis included several weeks of pre-surgical physical therapy to address the muscular issues to ensure a better surgical outcome and faster recovery. After Dr. Miyamoto was satisfied with the level of improvement, she also opted to have surgery to repair the damage.  After she recovered from that surgery, she had surgery on the second hip.
The process was well managed by Dr. Miyamoto, his staff and the staff at Inova Fairfax Hospital.  During Kandi's physical therapy Dr. Miyamoto was in regular contact with the physical therapist to monitor progress toward being ready for surgery.
Dr. Miyamoto has developed an excellent physical therapy protocol which helps the patient get back on their feet quickly without damaging the repaired joint.  It takes patience but was well worth following it to the letter.  The Physical Therapist he recommended did an excellent job and they stayed in constant contact throughout the rehabilitation period. 
We are delighted to say that we have both fully recovered and have no hip pain even during intense physical exertion.  While Craig's handicap has not gone down, he can at least I walk 18 holes pain free.  Kandi, on the other hand, is convinced that the drop in hers is related to more hip stability and no pain! She is smiling today having worked her way back up to pain-free six mile runs.
In addition to being a competent physician and surgeon, Dr. Miyamoto is very caring and attentive to his patients.  If faced with the need for other orthopedic surgery in the future neither of us would hesitate to return to Dr. Miyamoto.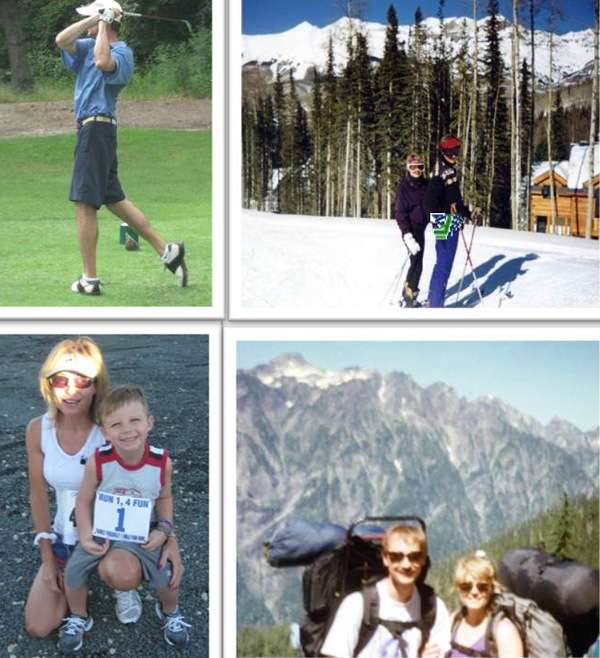 - Craig and Kandi Molyneaux
---
In October 2010, I ran the Army 10 miler. I experienced a great pain in my knee around mile 8 and had to hop along to the finish. The next day, I could barely walk - I felt like my running days were over.
Being stubborn, I avoided the doctor and just took it easy throughout the winter months but the pain never went away 100%.
After not being able to make it 2 miles without pain, I went to see Dr. Miyamoto in the spring.
In order to accurately diagnose me, he suggested an MRI. I had never had an MRI before, so when the results came in, he showed me my knee and explained everything he saw step-by-step. There was (thankfully) no major damage. I was diagnosed with ITB (iliotibial band syndrome) and slight PFS (patella femoral syndrome) - in English, I had worn down my cartilage and over-worked my knees.
I was fearful of going straight for a cortisone injection, so Dr. Miyamoto suggested physical therapy. He found a therapist in my area and kept on track with my progress at PT. I went through 3 months of therapy and knew I wanted to run the 10 miler again, so I went in for the cortisone shot. With his recommendations and continued therapy, I was able to run the entire 10 miles the following year with NO pain and I shaved 11 minutes off of my total time!
Dr. Miyamoto is very knowledgeable and without his recommendations, I'm sure I would not be back to living my active lifestyle. I intend to run again this year injury-free!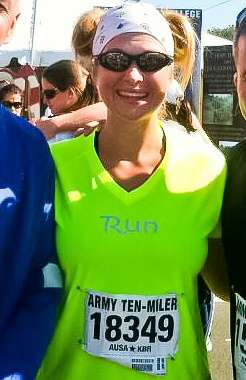 - Cameo Folz
---
About 10 years ago I hurt my back and sprained my hip exercising. The orthopedic surgeon I saw back then, treated my back for about 2 months and told me the hip would heal on its own and to take Ibuprofen when it hurt. After about a year of minor hip pain following the sprain, I returned to the same orthopedic surgeon, who basically told me that the pain was arthritis and I could take over the counter medication to help control it. Although the initial pain in my hip was minor, over the last 10 years it has grown in severity.
For the last 2 years, my hip was in constant pain, I had developed a permanent limp, it was affecting the muscles in my thigh, my range of motion was severely limited, and pain was radiating to my knee. Although I am not an athlete, I have always considered myself to be fairly active. Prior to my sprain, I had enjoyed participating in soccer, tae kwon do, running, cycling, and hiking. Over the last 10 years, my level of activity had been forced to dramatically decrease due to the hip pain and the inability of my hip to move in certain directions. I would sit for 15 minutes and when I got up – the pain would be so bad, I could hardly walk. About a year ago, I decided I could no longer suffer, and went to see a different orthopedic surgeon. After an x-ray and an MRI, he diagnosed me with Femoroacetablular Impingement (FAI). This orthopedic surgeon thought I could greatly benefit from hip arthroscopy, but he did not perform that type of procedure himself. He referred me to Dr. Miyamoto, telling me that if he had to have the surgery himself, he would want Dr. Miyamoto to do it.
As soon as I met Dr. Miyamoto, I felt at ease. He introduced himself by telling me I had "very impressive x-rays". He concurred with the other orthopedic surgeon about the FAI and explained that I had both CAM and Pincer impingement and that someday I might need a hip replacement. He sat and explained everything to me and took me through my x-rays, pointing out the issues. He too, thought I would benefit from hip arthroscopy in that it could extend the original hip's use for 10 or more years. He explained to me what both the surgery and recovery would entail and answered all my questions.
The hip arthroscopy surgery was performed in February 2012, where Dr. Miyamoto trimmed and shaved the bone spurs that had developed around my femoral head and acetabulum. I was given a nerve block right before the surgery that would control any pain until the following day. The surgery went well and I remember waking up in the recovery room to Dr. Miyamoto showing me pictures of the hip bone and explaining a few things to me. Even though he said I wouldn't remember the conversation right after surgery, I do, and I really appreciate the fact that he was there in the recovery room.
The recovery period after the surgery was very tolerable. I was off my pain medication 2 days after the surgery and although I had to be on crutches for 2 weeks, I felt like I could walk on the hip just a week after the surgery. I felt really great, but did adhere to Dr. Miyamoto's recommendations and his physical therapy requirements to ensure I did not damage the weak hip and to ensure a complete recovery. I proceeded to go to physical therapy for 3 months after the surgery, following Dr. Miyamoto's protocol, working on increasing my range of motion and on strengthening the muscles surrounding the hip. Three months after the surgery, I was up to hiking 5 miles in the woods, I could ride a bike again, and participated in a tree top high ropes course with zip lines, with no problems. Although, I have not gotten back my complete range of motion (which was to be expected), it has increased dramatically and I am doing many things I could not before. Before the surgery, my hip would not allow me to pedal a bike properly, or to straddle a horse, and now I can do both with no pain. I am hiking long distances, which I love to do, and after long kayaking trips, I can exit the boat and walk pain free and without limping.
Dr. Miyamoto has succeeded in preserving my hip and postponed the necessity of a total hip replacement, he has allowed me to be active again and not be afraid of trying new things. He not only was a great doctor, but his personality and bedside manner is not that of a typical doctor. He was pleasant to be around, friendly, smiled a lot, answered questions, followed up with me the day after the surgery, encouraged me and made me feel at ease. It was such a pleasant experience to have a doctor that seemed to take a personal interest in your case and truly wanted you to do well. Knowing the number of patients he sees in a day and to know he treats all of his patients with such compassion is remarkable. I would and will recommend Dr. Miyamoto to anyone I know. In 10+ years, when my hip does need to be replaced, I will definitely be coming back to Dr. Miyamoto.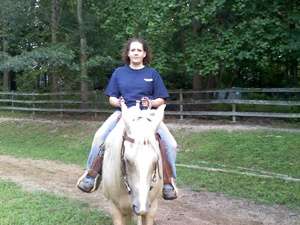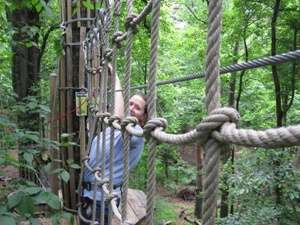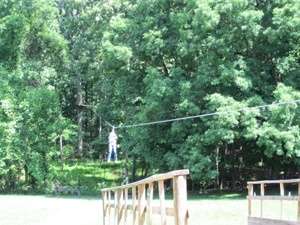 - Nicole A.
---
As a year-round cyclist and ultra endurance mountain bike racer, it was very difficult to deal with an early season collar bone fracture I sustained in a crash. Dr. Miyamoto performed surgery to repair the break using a metal plate, and I couldn't be happier with the results of his care. From the start, he was very attentive and patient with my concerns and questions. I experienced an unrelated setback with my hamstring and he promptly set me up for an MRI to discover the root cause without trial and error. I always felt that his focus was on helping me return to race fitness as soon as possible. As an athlete, I appreciated that most because he understood the investment I'd made in training and did his best to minimize the impact my injury had. My clavicle healed strong and capable, and I've returned fully to the activities I love. I owe a lot to the expertise and compassion of Dr. Miyamoto and his staff and recommend him highly.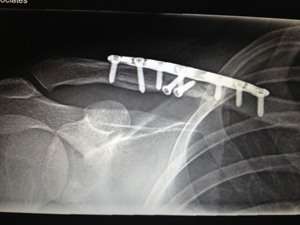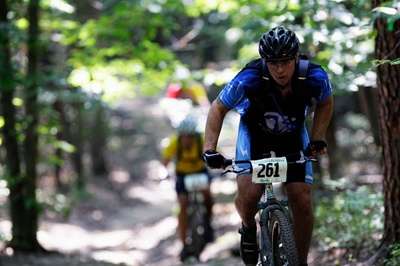 - Brian W
---
Hi Dr. Miyamoto:
I want to thank you again for the wonderful job you did fixing my right shoulder torn rotator cuff. After a dozen years of physical therapy, including a few cortisone shots, and pain that kept me from sleeping a full night for over a year, I am now cured. I can play softball and golf again without pain. My softball throws are farther than ever, and my golf drives are also longer, though I haven't yet figured out how to do either straighter. I am sleeping through the night without waking up with shoulder pain.
You helped control the pain and swelling from surgery by prescribing the shoulder harness with computer controlled ice water flow. You gave me great advice to not use the shoulder for weeks, and I fastidiously followed your instructions. I did not try to rush my recovery but followed your schedule. After the surgery in December, followed by your prescribed physical therapy in February through April, I was able to join my softball team in July and finished the season with no problems. We won our league championship in October. I took up golf again in August and suffered no setbacks at all.
I have enthusiastically recommended your expertise to several of my friends in similar circumstances; and, I look forward to having you work on my left shoulder.
- Gene M
---
In August 2011, after many years of enduring excruciating left hip pain, I was referred to Dr. Miyamoto by a sports medicine physician.  I am a professional photographer with a black belt in Shotokan Karate, so my career and lifestyle require me to be able to move easily and quickly.  Throughout years of pain I had consulted sports medicine physicians and gone through several stints of physical therapy and many series of cortisone shots. Thirty-eight years old at the time, I was now at the end of my rope. Dr. Miyamoto agreed to see me the next day.
With my current X-rays and MRI in hand, I met with Dr. Miyamoto. He explained that I showed significant hip dysplasia with signs of arthritis. My MRI indicated the anterior-superior labrum was "destroyed," there was tearing of the posterior labrum, and I had findings impingement.  In summary, the MRI showed my hip was in bad shape. It confirmed the pain I had lived with for years.
Surgery was imminent. Brandy Coldsnow, the personal coordinator, set everything up quickly, She gave me all the information I needed for ice therapy, CPM machine, and physical therapy after surgery. It was all handled efficiently and professionally.  I spoke to Dr. Miyamoto by phone a few days before surgery, and he calmly reassured me and answered all my pending questions.
Surgery was successful; he was able to repair all that the MRI indicated was "destroyed". Postoperatively, Dr. Miyamoto explained my hip was bone on bone, that I had worn away all the protective cartilage. My relentless burning pain was gone, but I was going to need a full hip replacement by the time I was forty! He promised he was going to watch me carefully and closely throughout the process. I saw him every few weeks and at the eight-month mark, he told me that with such little range of motion, it was time to go forward with replacement surgery.
I contacted a referred orthopedic surgeon whose approach for the hip replacement is minimally invasive.  Dr. Miyamoto had called him directly to explain my case. I was again very well taken care of.
In June 2012, I underwent my second surgery. Dr. Miyamoto took the time to come and check on me in the hospital and review the outcome and my healing.
I can't express how much my life has changed due to Dr. Miyamoto. He is a patient, approachable surgeon, who truly cares about the well-being of his patients. I never felt rushed or unheard. I hold him in the highest regard and will continue to refer him to patients of all ages. After years of pain, I am now pain-free and owe my newly found mobility to his honesty, skill and assurance.
Karen Bolt
---
I am a Registered Nurse working at a local hospital since 1980 to the present. I have not had Surgery until Right Rotator Cuff Surgery.
On our home treadmill in early Feb 2012, I paused the treadmill and when I returned and got on, it was moving and threw me. I tried to get up repeatedly by reaching out on the moving treadmill which wrenched my arm severely. I finished my exercise and started the denial phase. I could not raise my right arm and I am right handed. In late March, I went to my Primary Care Dr for a "routine checkup" and told her of the injury. Within 1 hr, I had an appointment with Dr Miyamoto. When he heard of my injury, he was concerned and agreed to see me right away. That concern was greatly appreciated as I was facing the reality of my situation. Our next visit was discussing the results of the MRI that he ordered. My experience being the Nurse and not the Patient was another adjustment. Dr Miyamoto clearly explained my full thickness tear and said the only way to fix it was surgery and stressed delaying was not in my best interest. I appreciated his explanation and clearly understood his reasoning.
Surgery was scheduled and it was an enlightening experience to be the Patient, not the Nurse. Wearing a sling 24/7 on my dominant arm was frustrating and challenging. Physical Therapy was ordered 4 days after the surgery.  After 2 weeks feeling better, I was ready to go back to normal, no more sling and I should be able to drive. When I told Dr Miyamoto my assessment, he then explained to me the progression of treatment which was quite different than mine. Each follow up office visit, I felt I had his full attention and he truly cared about how I was doing.  The recovery is lengthy and following his treatment plan, I fully recovered from this Surgery. My experience, working with many Doctors, that relationship does not happen as often as it should. The interaction between Doctor and Patient is not taught in Medical School.
It has now been over a year since I had surgery, and I have had a complete recovery with no residual effects. I have full range of motion and have to think what side the surgery was performed.
Without hesitation, I would highly recommend Dr Miyamoto for his skills and also for his Patient-Doctor relationship.
Diane Gordon
You will need the Adobe Reader to view and print the above documents.