Ryan G. Miyamoto, M.D., FAAOS

Orthopaedic Surgeon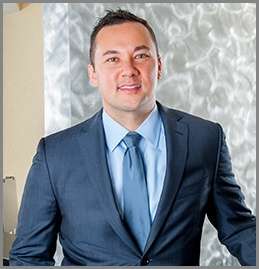 Dr. Miyamoto is a board certified orthopaedic surgeon specializing in the treatment of athletic injuries and joint preservation of the active patient. He performs arthroscopic and reconstructive surgery of the shoulder, knee, and hip. His practice includes patients of all ages and encompasses treatment of fractures, sports injuries, and arthritis of the shoulder, hip and knee. His subspecialty covers numerous sports injuries such as rotator cuff tears, shoulder instability, ACL injuries, meniscus and cartilage damage in the knee, as well as labral tears and femoroacetabular impingement in the hip.
His goal is to offer the entire spectrum of treatment to patients to get them back to their active lifestyle. This includes physical therapy, bracing, injections, stem cell therapy, and surgery if all else fails. He specializes in joint preservation surgeries in athletes using the latest evidence-based techniques to improve outcomes and deter joint replacement surgery. If arthroplasty is required, he promotes same day joint replacement surgery for his patients to return to their active lifestyle as quick as possible.
A native of suburban Maryland, Dr. Miyamoto played three sports in high school, was a 1st Team Washington Post All-Met quarterback and was awarded the Maryland Football Player of the Year by the Touchdown Club of Washington D.C. He graduated from Princeton University where he was a member of the 1995 Ivy League Champion football team. He then attended the University of Maryland School of Medicine where he obtained his medical degree followed by residency at New York University-Hospital for Joint Diseases. Dr. Miyamoto completed specialized training in orthopaedic trauma surgery at the Shock Trauma Center in Baltimore, Maryland, one of the busiest and most respected trauma centers in the country.
After residency, Dr. Miyamoto went on to complete a Sports Medicine Fellowship at the prestigious Steadman-Hawkins Clinic in Vail, Colorado. During his fellowship, he participated in the orthopaedic care of many professional athletes including members of the US Ski and Snowboard Teams.
Dr. Miyamoto has published numerous articles in the prominent orthopaedic journals including the American Journal of Sports Medicine, Journal of Bone and Joint Surgery, Journal of the American Academy of Orthopaedic Surgeons and the American Journal of Orthopaedics. Additionally, he has co-authored several book chapters including the arthroscopic treatment of cartilage injuries in the hip as well as ACL injuries in the mature athlete.
He has been an instructor at numerous hip arthroscopy courses and was a consultant for Depuy Mitek hip arthroscopy division. In addition, he has presented on a variety of sports medicine topics at national, regional, and state meetings. He has also provided medical coverage at the NFL Combine, NFL preseason games, local collegiate and high school football games and college basketball events and professional golf tournaments.
Dr. Miyamoto is a member of the American Academy of Orthopaedic Surgeons, the American Orthopaedic Society for Sports Medicine, the Arthroscopy Association of North America, and the International Society for Hip Arthroscopy.
Dr. Miyamoto talk about rehabilitation after a total shoulder replacement
Awards
Click here to know more about Ryan G. Miyamoto, M.D., FAAOS.
You will need the Adobe Reader to view and print the above documents.